Featured Video:





- 7/22/2014 -



Here's a beautiful acoustic rendition of "A House" that Nathan McAllister released, as follows:

"Just a simple acoustic version of an old song. Nothing special, and with no mixing. Mistakes and all...:"







- 9/7/2013 -




Brian, here. This is a vid of me playing along to my drum part on our song "A House." I actually have footage of me doing this in the studio, but the footage was chopped up and problematic. So I just had my wife hold the camera while I recorded a quick take playing along to the recording (not very warmed up). There is a rough spot or two, but it's close enough to document my drum part, which I thought was fairly interesting and fun on this song. (There's a good bit of variety -- seven distinct drum sections, really.) Oh, and I recorded this on a smaller "Orbin"-type kit, rather than the larger Mangini-ish kit you see here. A huge thanks to my awesome bud Travis for putting the audio & video together for me!

Notes:

- Tempo = 143 bpm
- First and second verse (0:22 and 1:43) -- the hands are playing a paradiddle/doubles pattern (rlrr lrll rrll rrll for the most part). I look like I'm using too much finger-control here; when I'm warmed up it's a better grip, and all wrist.
- First chorus (1:15) -- A pretty unique part. The feet utilize all four pedals (double-bass, two hi-hats) in an ostinato-type pattern that builds and finishes in double-time. ...Deceptively hard to play balanced and clean until the practice is put in!
- Second chorus (2:10) -- a couple of progressive-styled fills thrown in.
- 3:03 - Peart-inspired bridge groove
- (3:40 to end) Ending jam/guitar solo section -- I would approach this section in a different manner these days, but when I recorded it on the fly last year this is what I did. Some typical proggy fills here and there.


- 6/27/2013 -
We have been invited by
WVUM - The Voice - 90.5 FM - Miami
to do an interview with them tomorrow - 6/28/2013. We are excited, and appreciate the invite!
Be sure to check their site for info (and also our Facebook page):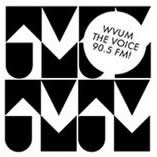 - 6/13/2013 -
Hi! We're finally doing shows. It took forever for us to start rehearsing again, but we finally got things rolling. There are three dates set thus far (we had to change a couple of them): 6/21/2013 &
8/2/2013 (Palm Beach Gardens)
(CANCELED), and
8/17/2013 (Miami)
CANCELED. For details, check our "Dates" page
here
. We're
very
excited to finally bring our music to you live, and we look forward to seeing you!
In other news, we've had a great deal of online support, getting a few thousand followers on our
Facebook page
, as well as ranking #1 in Miami on ReverbNation for a bit. It's terrific to see that we have friends from so many far-away countries listening to our music. We're grateful, indeed. Take care, and keep up with us on our social pages!
-bseff
- 2/5/2013 -
Our debut album released! We are so very excited, as this took quite a while to accomplish for various reasons. Many thanks to our producer, Patrick Campbell. He's incredibly talented, and we're grateful for his time and effort. We thank everyone for all the support leading up to this, and we truly hope you enjoy our music. We have much more to share!
You can get it on iTunes here:

(Sorry; the full album is no longer on iTunes. Only the single is, here.)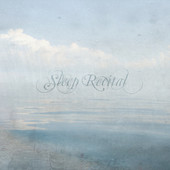 - 1/24/2013 -
We were invited by
Diet Radio
to do a live interview with them back on 1/24/2013. Very nice guys, and hard workers. We had fun!
You can listen to the interview here: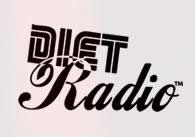 Also, they did a nice little write-up on us here: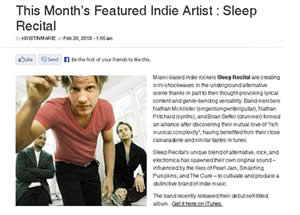 - 12/5/2012 -
You can get our second single "A House" early - and for
free
(limited time offer) - by clicking
here
and signing up for our mailing list. It only takes a second. Thank you!
Or, it can be played here:

- 11/20/2012 -
For all of you who have been patiently waiting, we're so excited to share with you our first single, "Other Than Myself," now available on iTunes!
Purchase info here: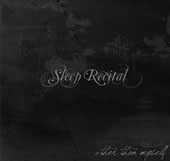 Or it can be played here.





- 9/18/2012 -



Here's a very brief rundown of what has occurred in the last couple of years up until now: We came together to play the music of singer/songwriter Nathan McAllister. He had many demos - dozens of complete songs - recorded on his Mac already. We learned a selected group of the songs, played a gig, and were initially calling ourselves Hipster Clones.

From there, we quickly decided to record some of these songs. Thus we entered the studio in October 2011, knocking out the drum tracks first.

From that point, we chose a new producer (Patrick) to use those drum tracks, and finish recording all of the other parts on top ...bass, guitars, keys, and vocals (many layers!). Recently, we decided to change our name to Sleep Recital.

At this point, the recording is nearly complete. In the next few months the songs will be mastered and released, and we're quite excited! -bseff


"Other Than Myself" - single on iTunes: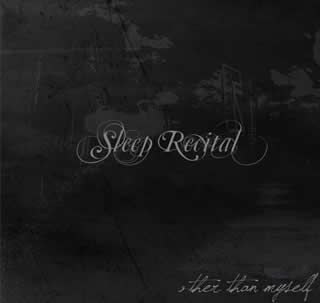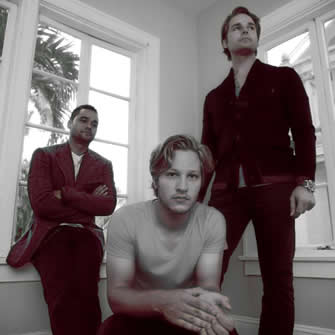 Running a band - rehearsing, gigging, recording, equipment costs, etc. - requires much in the way of costs and effort. Someone suggested we accept donations. ...And so we are. We appreciate any support, however, monetary or not. Thank you!